You need help. No matter how much you argue against it, trust me, you can't do everything on your own. You don't have all the time in this world. You need to be in the business, not on it and that is where outsourcing comes into action. If you've never outsourced before, you might find it intimidating. Any business owner would.. initially.
Let's try and change that today. By the end of this post, you will either be convinced to consider outsourcing or, at the very least, some of your concerns will have been dispelled.
Your immediate instinct might be, "How do I just hand over my business to someone else like that?" But you must remember that it is your business, and only you can make it better. No one else will have the same level of commitment or intensity. So, shouldn't you be spending that energy on your company's core activities? The segments that actually generate revenue for you.
If you've been in the business for a while now, and you're still trying to manage everything on your own. Then you're in trouble. You're in trouble because your struggle will only get worse as your business grows. At this rate, you will not only exhaust your valuable time but also your motivation, because you will become exhausted from all of the extra work. You might even feel like giving up.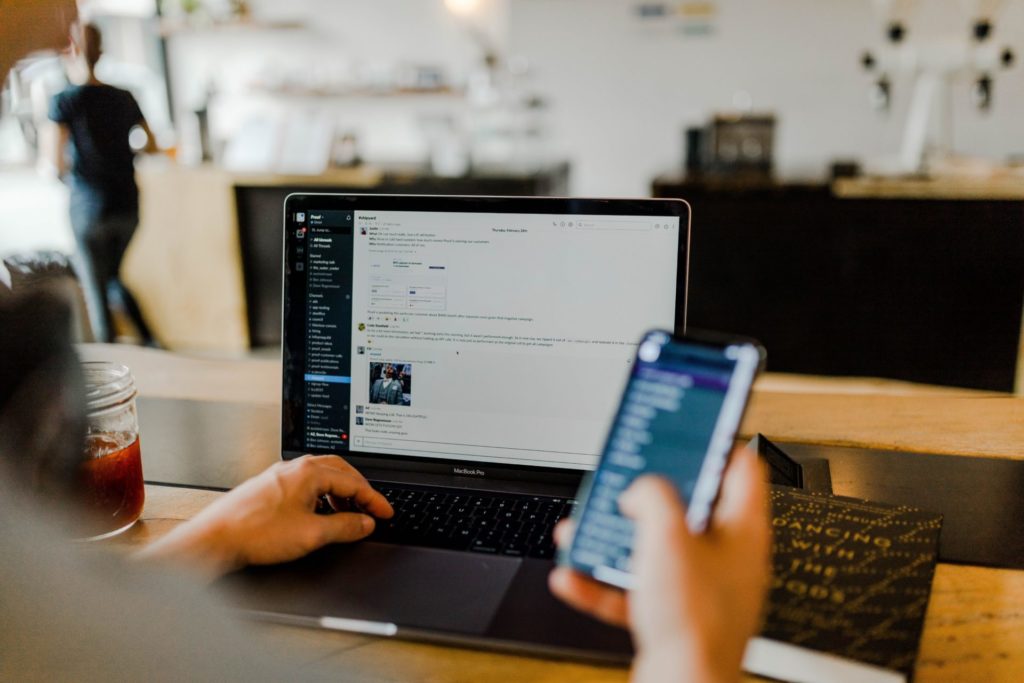 According to UC Berkeley research, 72% of entrepreneurs reported having mental health issues. Entrepreneurs were substantially more likely to have a lifetime history of depression (30%), ADHD (29%), drug abuse (12%), and bipolar diagnosis (11%). That's a little unsettling. Remember, it all starts from feeling burned out.
Getting back to changing your mind…
The word 'outsourcing' itself sounds quite daunting as if it were some illicit operation. In actuality, it's fairly simple to grasp. Outsourcing is the business practice of contracting with a third party to do certain tasks rather than employing new employees or allocating such jobs to existing employees. It is becoming a commonplace tool for cutting costs as more organisations learn to achieve a balance between quality and cost. Reducing costs is not the only benefit you will get out of outsourcing though.
Let's dive into where outsourcing can help you reach in one year (if you're considering it) and how it can help you get there.
You can finally focus on what matters
A huge chunk of your workload will be gone once you entrust another company with your business operations. You will have the time to stay focused on the important internal tasks of your business.
Gone are the days when outsourcing companies were untrustworthy and lacked quality control. You can expect contemporary outsourcing businesses to represent your company with the utmost professionalism. Small firms frequently lack the resources to deliver mass operations.
Remember the fundamentals of business: leadership, marketing, finances, management, lead conversion, lead creation, and customer satisfaction. If you go through each stage, you'll notice that every single support area may encounter a disadvantage at some time in your company's life. Even if the notion of an all-in-house team sounds appealing, your team may become irrelevant and unable to compete in the market. Instead, focus on your company's key strengths — and invest in the rest. Outsourcing services will definitely improve your company's image.
It's now a tried-and-true business formula. You will not be the first to take the risk. This excellent strategy will assist your company as it grows through its many phases of development. In truth, several of the world's largest corporations outsource some of their work; 66% more likely than small businesses. To ensure consistent growth and productivity, you just need to strike a fine balance between in-house staff and outsourced resources.
Your business will grow rapidly (and you won't be exhausted anymore)
Companies that are growing frequently discover that they would benefit from having additional employees on hand, but they fail to afford the costs of employing and sustaining more full-time employees. This limits the company's potential for expansion and reduces any momentum it has gained. Some businesses take a chance and recruit new employees, only to discover that gambling does not always pay off.
Outsourcing is a terrific strategy to ensure that your company continues constant growth since it is more convenient than to establish your own in-house staff, especially when you can terminate an outsourcing contract without putting people out of work and recurring any cost.
Your business can grow its operations internationally too. If you've always desired to break into a worldwide market, the time is now. Your worldwide workforce can enter the local market through outsourcing and it is an incredible opportunity for your company to obtain exposure on a much larger scale. Because of cheaper initial expenses, you can easily achieve your aim of business expansion. At the very least, you no longer have to pay for your employees' airfare and relocation packages to work in your overseas offices. In regions where you don't even have a physical office, you don't have to spend money on opening new ones or renting them anymore.
You can benefit from all the top talent (and get more experts onboard)
The world's largest companies can offer to pay and provide perks well in excess of what you can, therefore top talent gravitates toward the largest firms. This might make it difficult for your company to attain the greatest outcomes. It may even put your top employees in danger of being poached by larger organisations with stronger incentives. Outsourcing firms can attract outstanding talent in order to assure client satisfaction and competitive performance. You will be no different from the top corporations. You won't be limited to local candidates anymore.
Accessing exceptional employees is a struggle for many firms, so why restrict your chances of discovering the ideal applicant to your local region or market? When you look at employment from a global viewpoint, it offers up great career prospects. Typically, the recruiting process is time-consuming and costly for firms but when you outsource, the partner company will handle everything for you, including screening, recruiting, and onboarding.
I'm sure you've thought about all the costs you can reduce at least once by now.
You will save a lot of money at high speed (and that speed will generate more money)
Saving money is one of the most obvious motivations for outsourcing. While hiring employees is always going to be costly, I've discovered that adopting offshore staffing can help organisations save up to 70% on their total employment expenditures owing to considerably lower wage standards.
Outsourcing not only saves money, but also eliminates some of the complications and costs associated with employment, such as legal, recruitment, compliance, taxation, health care, and office administration, to mention a few. Outsourcing provides a very adaptable approach to employment.
Mastering the art of outsourcing can be difficult. Outsourcing is a talent that, like operating a business, may take a lifetime to perfect. Finding the ideal outsourcing partner and assembling a thorough team can take time. However, having an offshore workforce can be a very valuable asset for your company.
Outsourcing can benefit many businesses in a variety of industries; however, it may not be ideal for you and your company at this time. It doesn't hurt to look into it, though. If, on the other hand, you want to get deeper into outsourcing, you may begin right now.
You can check out our services here to explore further.